Priava's Tevalis integration allows you to carry out a real-time, bi-directional sync of Priava event data (incl. food & beverage) to the Tevalis Epos system (incl. online order data, food & beverage).
Only Priava system administrators can configure Integrations. If you are not a Priava administrator, please consult a member of your team who is a Priava administrator to configure the integration for you, or to request permission to increase your Priava Account access.
---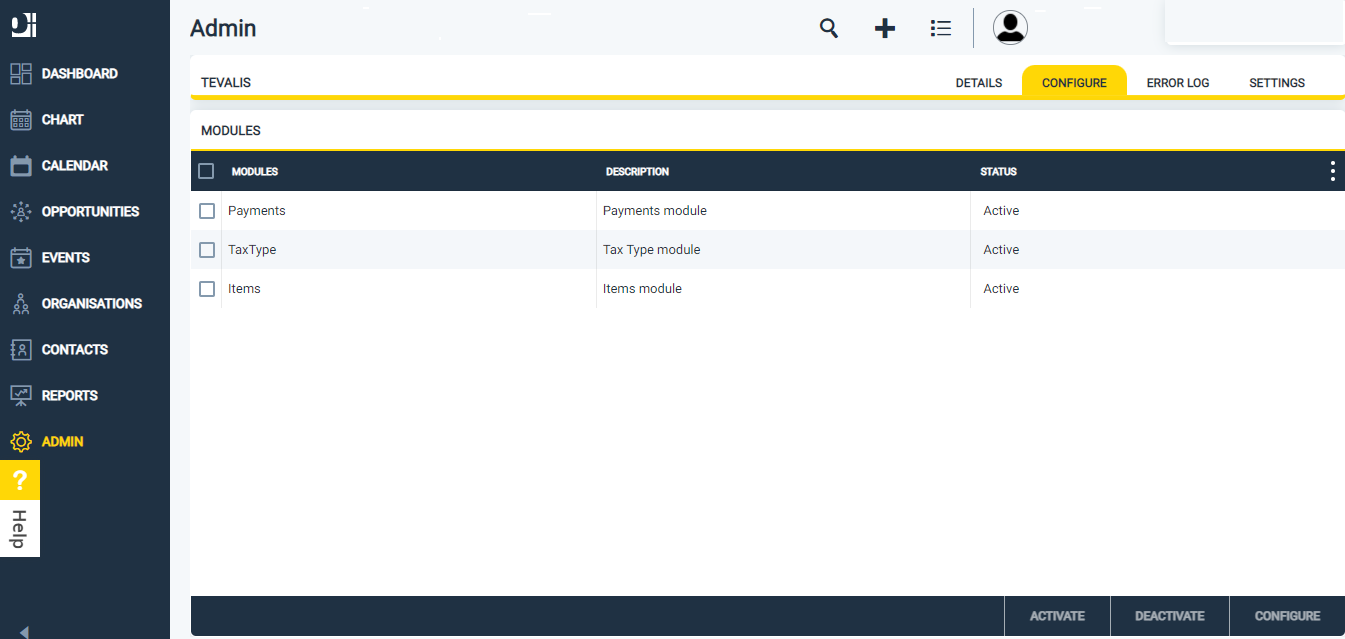 Configuring the Tevalis Integration in Priava
To configure Tevalis Integration:
From the Admin page, under Integrations, select Tevalis




Click


Enter the mandatory values for Authentication. Please note that this information will be supplied by Tevalis.




Click


Provided you have completed all of the steps outlined in the Configuration Prerequisite Checklist and all of the steps outlined above, you have now completed the configuration process. Please get in touch with your relevant Priava contact (either the Support Team or your Account Manager) to complete the setup process.